Spotter Airplane Supported
Mobulas & Orcas
SEASONS
April – Mid-July
8 Days, 7 Nights
TYPES OF ADVENTURES
Liveaboard
PRICING (Pp. dbl occ.)
Luxury Liveaboards: From US$4,150
Whole Boat Charter Available
Destination Overview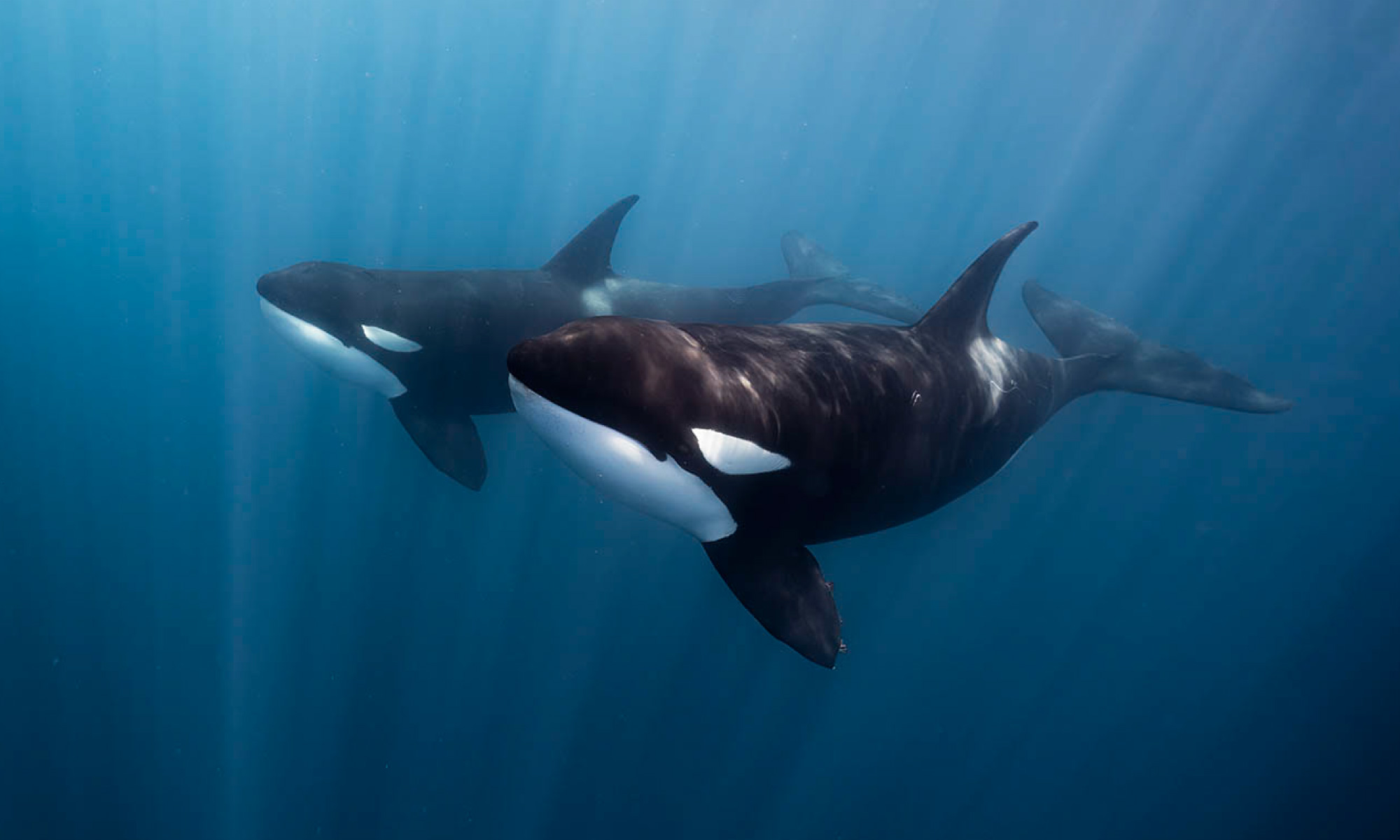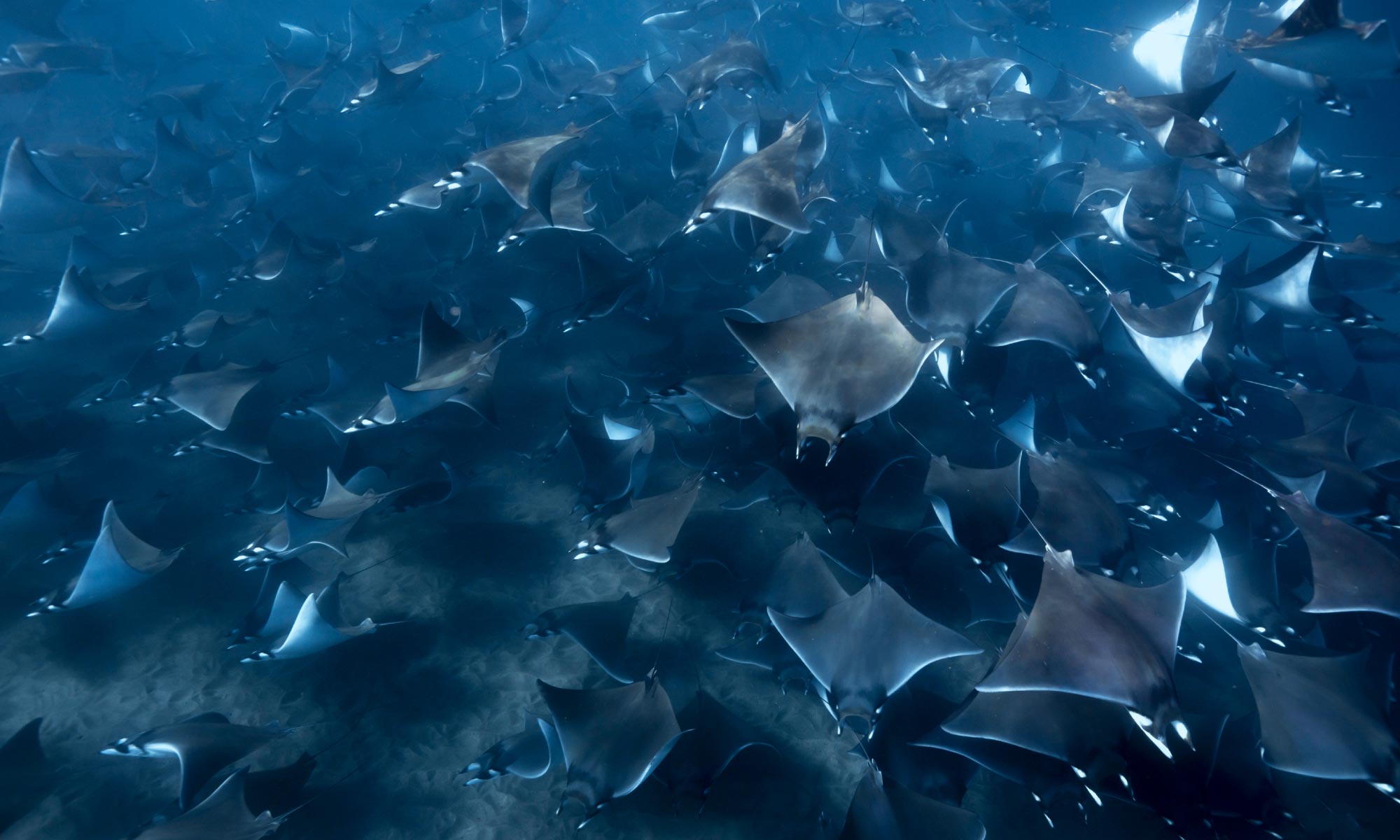 Interact with the whales and the mobulas
The iconic creature on these adventures is the orca, also known as the killer whale. With a combined experience of over 80 years between Baja Expeditions and Nautilus, we have had the privilege of respectfully interacting with these magnificent creatures, from the chilly waters of Alaska to Roca Partida and Socorro Island further south. The sight of those sleek black dorsal fins slicing through the water when the orcas make an appearance is truly unforgettable. Any interaction is always done in full compliance with the laws of Mexico.
Our secret weapon is 'Scout,' our very own spotter aircraft, manned by our pilot and biologist-observer. Scout takes to the skies as often as possible from January to November, conducting patrols and confirming sightings in undisclosed areas that our decades of experience have taught us to be the prime locations for breathtaking encounters with these magnificent creatures.
Interaction is always respectful and on the animals own terms. You can expect to be in the water with the rays, any whale sharks that swim by, dolphins, inquisitive and interactive orcas and possibly the fin back whales.
We provide a range of boats, crews, and experiences that come from being the oldest and original eco-tourism operator in Baja. You can choose from limited-load, ocean-going liveaboard small ships with just 12 guests onboard, our 116-foot expedition yacht, a 55-foot pocket liveaboard, an eco-experience camp on Isla Espiritu Santo, our 45-foot luxury sailing catamaran with 3 private guest staterooms, or our 48 ft fast day boats for ocean safaris, offering a level of luxury far superior to that of any traditional fishing boat (panga).
Sample Itinerary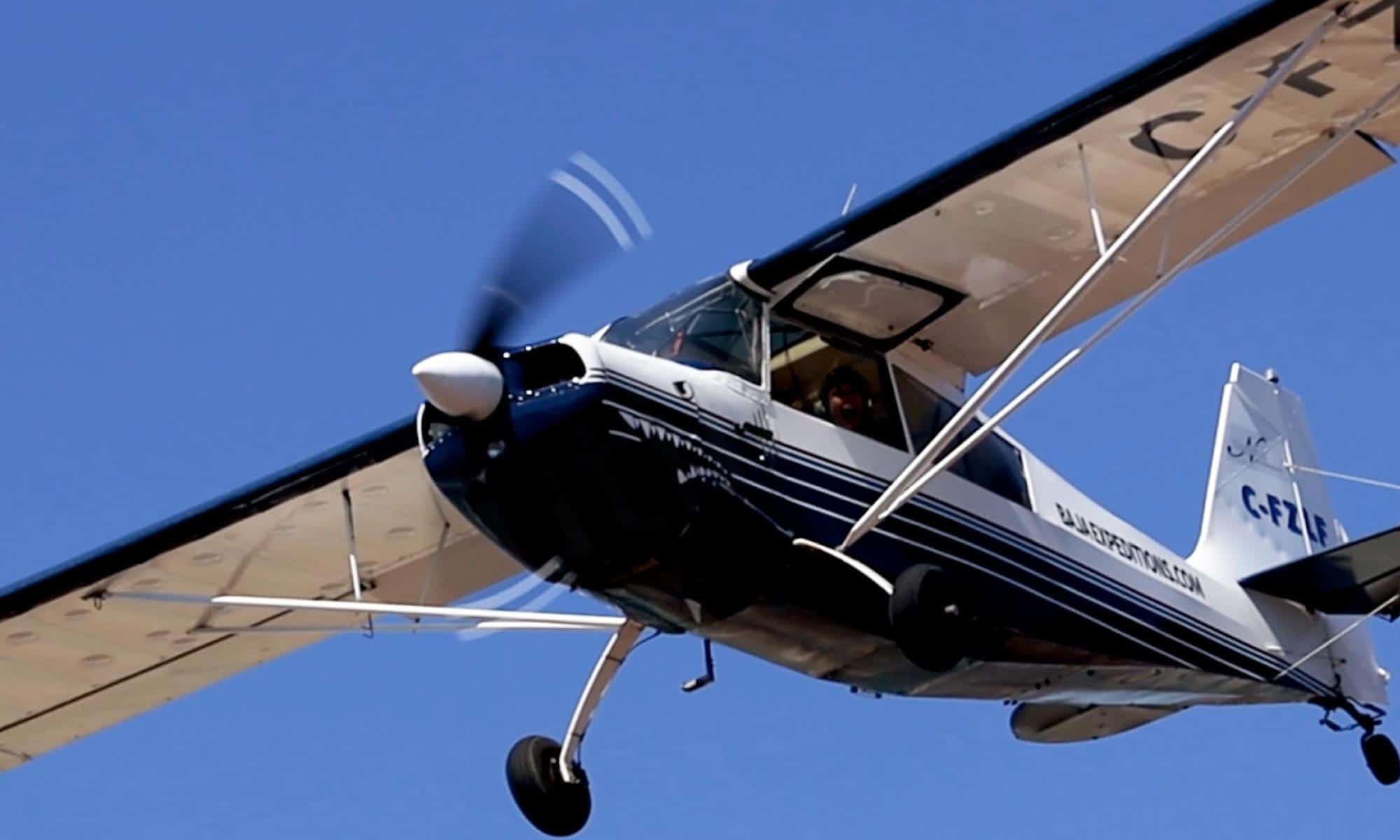 Frequently Asked Questions
Frequently Asked Questions
Will we see orcas on these trips?
Maybe. We hope so, and we will do everything possible to locate orcas for you. It is thrilling when we spot those black dorsal fins slicing through the water. We believe that there are at least three resident pods residing year-round in the Sea of Cortez. During our 2022 season, we had great orca interactions on 78% of our trips. In 2023, it was closer to 50%. You can be sure that we are doing everything possible to track the orcas with our network of friends and colleagues, working with local fishermen, collaborating with our competitors, and, of course, getting Scout, our spotter airplane, up in the air as often as possible, subject to wind and weather conditions.
Are orcas guaranteed?
No. We are confident that you will have great encounters with schools of mobula rays, California sea lions, mega pods of bottlenose dolphins, and much more. We will be on the lookout for sperm whales, fin whales, pseudorcas, pilot whales, Risso's dolphins, and the super-acrobatic spinner dolphins. We find whale sharks on almost every trip. We will be searching hard for orcas, but whether we find them is up to Mother Ocean. You can be sure that when we receive reports of any sightings, we will check them out as soon as possible with our spotter airplane, dispatch our fast boats in that direction, and if needed, travel overnight on your liveaboard to position ourselves where we think the orcas will be the next day. We estimate that orcas are in our general area for 10 – 12 days every month.
When will we be able to get in the water?
Most snorkelling and freediving will be done either from our 32-foot-high speed aluminum hulled "zodiac style" RHIB or even from the large water level platform at the stern (that's the back end) of your yacht. You can count on a couple of evening snorkels in a quiet bay with underwater lights and, hopefully, swarming mobulas. But you can spend as much time as you want in the water.
What other wildlife will we see?
We'll be on the lookout for large pods of dolphins and of course, you will have the opportunity to jump with those guys as well. To be frank, you never quite know what amazing animals you might see in the Sea of Cortez and we'll be keeping a sharp lookout for sperm and fin whales and whale sharks. Noting that the famous whale shark conservation area at Mogote is closed to visitors at this time of year.
What is included in the trip?
Accommodation, all meals (continental breakfast, breakfast, lunch, dinner and dessert), non-alcoholic beverages and snacks, daily room service, towels and onboard facilities such as the hot tub and lounge… and lots of fun!
Exclusions: 5% tax, bar, gift shop, crew gratuities, internet access, $35 port fee, and foreign tourist tax for non-residents of Mexico.

See What Guests Have Said
What Guests Have to Say About Mobulas & Orcas
We Jumped in the Water with Orcas!

There are few words to describe todays adventure. We jumped in the water with Orcas!! They were curious about us and kept circling back to check us out. Read full review

Kelley, onboard the Nautilus Gallant Lady
Amazing Mobula and Orca Trip on the Nautilus Gallant Lady

My mom and I are just finishing up a week of snorkeling with mobula rays and orcas in the Sea of Cortez, Mexico with the crew of the Gallant Lady and it was absolutely the trip of a lifetime and exceeded all expectations. Read full review

Connie, California onboard the Nautilus Gallant Lady
Did Someone Say Orca?

WHAT A CHANCE OF A LIFETIME THAT WAS. An opportunity came up with some friends to go snorkeling and swim with mobulas and orcas in the open ocean of the Sea of Cortez. Read full review

Stephanie, California onboard the Nautilus Gallant Lady
Underwater with One of the Most Iconic Orca Families of the Population Found in Baja

On the first day of the trip, the first open ocean safari, seven orcas! No words! Read full review

David Serradell, In-house Photographer.
Operated For Safety
Operated For Safety
Safety is a very serious business. Mother Ocean can be capricious and unforgiving. We hold ourselves to the highest standards and you should expect and demand no less. In our view, every dive boat should be operated within a certified ISM safety management system, outfitted with sprinklers, emergency smoke hoods for everybody and the same safety, fire, life saving equipment and radios as the largest cruise ships. Captains, mates and engineers should have professional commercial mariner qualifications and all crew should have STCW professional mariner certification. Safety is not something to publish in a brochure. It's part of our DNA. A cornerstone of our culture. Something that we have been living by for every day of the last 30 years.